Hi, welcome to ThunderCats wiki! Thanks for your edit to the File:Tygra and cheetaras sons by titanbeast-d46kfkh.jpg page.
Please leave a message on my talk page if I can help with anything! -- Ralok (Talk) 22:12, November 26, 2011
Great Job
---
i just wanted to tell you that you are doing a great job! keep up the good work!Wingman1 12:27, February 4, 2012 (UTC)
Thank you ! :)
Hi
Just saying Hi. Alockwood1 00:18, February 12, 2012 (UTC)
a request
just a request, could you please go read this blog and comment on your thoughts on the subject? http://thundercats.wikia.com/index.php?title=User_blog:Devilmanozzy/The_%22Message_Wall%22_Discussion&s=wl#article-comments
Wingman1 11:50, March 4, 2012 (UTC)
Upcoming episode Images
You might want to save the images from upcoming episodes until after they air properly on TV. Alockwood1 00:08, March 8, 2012 (UTC)
i agree. i am going to take them off the pages, but leave them on the wiki (for now), they can be replaced latter after the episodes. you are doing great work here but lets not get to to eager that we get ahead of ourselves.Wingman1 01:01, March 8, 2012 (UTC)
Something about jumping the gun or whatever. Alockwood1 01:17, March 9, 2012 (UTC)
New Alliances
i am cool, glad ya asked. inaw. i am not that in love with the changes to the Thundertank, it's losing the sleek and ean lokk it had. It was a sports car, not it's more like a SUV! and for that Tygra Cheetara thing, i am realy ok with that. hell everybody need someone right? lol. Lion-O just got his heart brook that's all, he has got to get through this that's all. i think the 3 of them are ealing as best they can right now.Wingman1 08:28, March 25, 2012 (UTC)
Image "The sacrifice to Osiris by Furgur.jpg"
Currently We are assigning Licenses to images, and I want to know where this image is from.  Devilmanozzy (Talk Page)  03:52, April 22, 2012 (UTC)
I google all my images, apparently I have an obssesion with mythology and Ancient Egypt, I have a load of these pictures 01:52, April 22, 2012 (UTC)
then it isn't from thundercats or made by you? Link to art.

 Devilmanozzy

(Talk Page) 

09:50, April 22, 2012 (UTC)
Nope, if it is'nt allowed on the wiki than I'll remove it 02:00, April 22, 2012 (UTC)
Hi Osiris1991 I have a favor to ask. On other sites they say something about Thundercats cancalled and I'm confused by this. Can you look in to that for me to see what they mean by this Please and thanks.
Let me know when you find out. Meg2541 16:53, April 26, 2012 (UTC)
Relax it has not been cancelled, its just rumors, for a second there you had me worried sick! Osiris1991 10:00, April 26, 2012 (UTC)
Cancelled... More like not renewed. It was planned to only be 26 episode run. That is what we get. I would suggest fans push for a spin-off. The story most likely has a proper conclusion as it is.

 Devilmanozzy

(Talk Page) 

18:56, April 26, 2012 (UTC)
Wait are you suggesting they're not going to make a season 2, I thought they were discussing it!!!!! Osiris1991 10:03, April 26, 2012 (UTC)

Technically, the last 4 shows are the start of season 2 according to cartoon network. But the show was made in one set of 26 episodes. Similar to shows like Futurerama.

 Devilmanozzy

(Talk Page) 

19:07, April 26, 2012 (UTC)
Thanks.
thanks for catching the vandelisem on the Lion-O (2011 TV series). good job!Wingman1 20:24, April 27, 2012 (UTC)
Pumyra profile picture
Which one do you think is better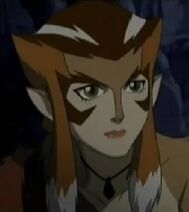 for using as a profile picture, let me know what you think and check back with the wiki menmbers
See you around!!! Osiris1991 02:30, May 12, 2012 (UTC)
1'st one looks best to me. start a disscusion on her talk page or do a blog and see what others think before you change it.Wingman1 11:46, May 12, 2012 (UTC)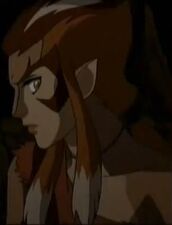 All images should be under "Fairuse"
This is a rule to be followed. I am simply going to delete any further violations. I can't keep cleaning up after everyone. Please listen, wikia has started using bots to flag images that don't have a license. I am having enough issues fixing up older images before I knew this was going into effect. I as a administrator am trying to protect the project. I don't want to try defending images that are flagged all day. I really am serious. So please start using the licenseing settings. Thank You.  Devilmanozzy (Talk Page)  03:03, May 15, 2012 (UTC)
i am also adding the fairuse to the image's as i find them. but please when you upload them add the fairuse license at that time.Wingman1 03:23, May 15, 2012 (UTC)
Quotes...
The quotes on the articles only need quotation marks. Making the quotes Bold and Italic is overkill. It disrupts the flow of the article. This is a warning to not do that.  Devilmanozzy (Talk Page)  06:53, May 15, 2012 (UTC)
in the interst of full disclousure, i was the first to start doing that. i did it on a page ( a while back) to get an idea how it would look. i personaly, liked it. but i see other dissagree. (of course now today is the first time anyone objected.) i will refrain in the fuiture from doing this.Wingman1 08:43, May 15, 2012 (UTC)
a warning
because of your great historu of past edit's i am going to issue this warning.
This may show that Lion-O and Pumyra are developing feelings for each other.
is just guess work, and fan speculation, just like it was for the Lion-O/Cheetara angle and the Tygra/Cheetara angle,before it was confermed onscreen. i have been handing out no warning 1 year ban's all day because of this. i do not want to do this to you. please refrain from posting speculation in the pages like that. a blog would be a great place to talk about this if you want to. thank you for your otherwise great overall job editingWingman1 09:40, May 16, 2012 (UTC) (please do not remove any Admin warnings from your talk page in the future. this ight be thought of by some as "Bad Fath".Wingman1 12:10, May 16, 2012 (UTC))
Ok, sorry I thought we could remove them after we read them, dont think of me as some one who is trying to damage the wiki, thats the last thing I wanna do, see you around and keep in touch Osiris1991 12:53, May 16, 2012 (UTC))
it's all good, i have been just dealing with this issue all day that's all, i know you are ok. we all make mestakes Trust Me. :D Wingman1 12:56, May 16, 2012 (UTC)
All images should be under "Fairuse"
is it allready uploaded? - i will go take care of it.Wingman1 21:25, May 16, 2012 (UTC)
or is it one you want to upload?- you should see a drop-down menu showing the License you can select from. click on one of those. and upload.Wingman1 21:24, May 16, 2012 (UTC)
actually I just uploaded it on the wiki, a better profile picture for Pumyra, I still cant figure out the license thing but thanks for trying to help me Osiris1991 02:30, May 17, 2012 (UTC)
if ya talking about the profile pic's let's get another vote going, on the talk page, before we change it again? Wingman1 22:58, May 16, 2012 (UTC)
Good point's
great point's you raise. but i hesate to make sweeping changes right now on others work. i do have an idea though, make a blog about what you propose let's get some more input for others, but i want to hold off on makeing a sweeping change untill Devilmanozzy, get's back. is this ok to you?
let's face it you are talking about a major change, it should not be taken lightly.Wingman1 19:12, May 21, 2012 (UTC)
very well, we'll wait till Devilmanozzy gets back, tell him about the idea and get back to me while I blog about it Osiris1991 10:53, May 21, 2012 (UTC)
good idea.
i am ok with it, i don't know how to do it though.
i would run it by Devilmanozzy, first. pending a response, do a blog about and get some input form the other editors and admins first.Wingman1 20:20, June 6, 2012 (UTC)
Thank you all for thinking about it, but we need permission for it and most important of all we need somone who knows how to do it, keep in touch Osiris1991 11:30, June6, 2012 (UTC)
np, just before we do anything like that here, let's run it by the others and the "boss, lol!" and see what they think. Wingman1 20:34, June 6, 2012 (UTC)
how can i earn the Chain of Loyalty Badge?
Brian Dodd 03:08, June 27, 2012 (UTC)
Hi
Hi how are you? Just got back from travels and I wanted to see how everyone was doing!
Is ThunderCats going to run for another season or not cause Im really worried about this, see ya around Osiris1991
well i hope you had a good time traveling. i have some good news for you season 2 as of now is a go! all ready in prouduction.Wingman1 20:59, June 27, 2012 (UTC)
Awesome! But how do you know? Osiris1991
http://thundercats.wikia.com/wiki/User_blog:Devilmanozzy/Season_2_in_production%3F_..._Seems_to_be!Wingman1 21:32, June 27, 2012 (UTC)
Community content is available under
CC-BY-SA
unless otherwise noted.