---
Hope I didn't step on toes here
I went ahead a week or so ago and redid the infoboxes and then added fields you introduced in the makeshift templates. Also welcome to the wiki. Let me know if you have any issues. I am working on fixing up the place.  Devilmanozzy (Talk Page)  00:13, February 26, 2020 (UTC)
No problem. There are some unnecessary additions methinks, but I'll get over it. I did want to mention that, the graphic on the Lion-O page for the Roar version of the character was actually drawn by me for the purposes of the wiki. I think the image chosen instead is a tad awkward-looking. I hope to be able to draw more custom artwork for this wiki, but I don't want to go through the effort if my art is just gonna be thrown under the bus. ZekeyJester

Actually, the wiki has a rule against fanart (see

Image Policy

). However, looking at it, if it is a translucent image or a image from the show that had its background removed, it sorta falls under usable edit. It is really hard to tell if you drew that or if it is straight from the show. If it is from the show, it is still a acceptable image for the wiki. The wiki currently also accepts collage images as well, usually of pan shots in the shows. Note that the image in the profile box is always going to be directly from the show. Currently I'm cleaning up vandalism on older wiki pages were switching out profile shows with other random images. Good images add to the article and don't call attention to themselves. If you want to make artwork to get noticed, deviant art is a better suggestion.

 Devilmanozzy

(Talk Page) 

16:03, February 26, 2020 (UTC)

If that's the case then Steven Universe wiki is in a lot of trouble. In any case, The Image of Lion-O was a direct redraw of a pose from official art at a much higher resolution, with the background left out and black outlines unstead of maroon (though that was more of an error on my part). I was hoping to make a custom background for the wiki too that showed off all three shows rather than adhering to just one. I'd have figured that the background was okay to customize with fanart. Anyways, thanks for the fast reply. I do hope you'll start to revise older pages using my infobox template. ZekeyJester

Steven Universe wiki has it's own rules. The "Image Policy" I linked to is addressing this wiki only. Every wiki has it's own rules about submissions and such. If the images stay cut-outs (from the show, sometimes with doctoring to fix issues of missing parts/elements) with no backgrounds, it can be viewed as useful for others and not really fanart. But that is sorta where the line I think can be drawn on this.

 Devilmanozzy

(Talk Page) 

17:52, February 26, 2020 (UTC)

Gotcha. I'll be sure to stay within those guidelines in the future, should I choose to contribute. ZekeyJester

Yes, that be the case. I'm glad you have a love for the ThunderCats universe, and hopefully we can work together on more things to do with this wiki. I'm hoping to open up Discussions feature on this wiki in the following days. That place will be friendly to fanart.

 Devilmanozzy

(Talk Page) 

18:28, February 26, 2020 (UTC)
I likely won't be in attendance, unfortunately. ThunderCats has never been a big thing I've been interested in, the explosion in publicity caused by the TCR fiasco is what brought me here. In all honesty, ThunderCats Roar lends itself well to my artistic abilities, combine that with my relatively high wiki experience. I saw it as an opportunity to maybe make some legitimately strong improvements to wikis outside of the two I own. Get back to me if you feel my skills would ever become useful here. Until then, best wishes, mate.
Wiki Manager introduction
Hi, Matthew! My name is Lostris, and I have been assigned as the Fandom Wiki Manager for the Thundercats Wiki. I am here to help the community and be a liaison to full-time Fandom staff. If you ever have a question or issue relating to the wiki, editing, etc., please don't hesitate to reach out to me on my talk page, or on Discord @Lostris#4280. I'm happy to help out in any way I can, either by personally assisting you or reaching out to people who can.
I would also like this opportunity to highlight two points: first and foremost, I would like to thank you for all your efforts here on the wiki! You've done a fantastic job updating and keeping it current. I look forward to collaborating with you on this.
Secondly, in case you have not seen it on Community Central, Fandom staff is releasing "Unified Community Platform" (UCP for short) blogpost, the two most recent being a more general update and one more specifically about the future of the profiles and message walls. Although you do not use the message wall function, they are still a good read to keep up-to-date with all the upcoming changes. There will be an update blog on the new editor that will be introduced on UCP somewhere next week, so that's definitely something with checking out! Kind regards, Lady Lostris

/ 08:20, March 6, 2020 (UTC)
Howdy! Yep, I went down there yesterday and said a thing or two. I was more addressing the new profile settings, which I'm a bit concerned might give ideas to vandals. I assume by the lack of a response from MisterWoodhouse that my fears have been dealt with. I was at CC2020 event, and overall have a positive viewpoint with the current direction of Fandom. I can't say I'm 100% on board, but favor the current direction over previous versions. I'm looking forward to UCP, as it overall corrects issues I have seen over the years.
I have a long history with Ghostbusters Wiki, however that is not why you are here. I was supposed to hand over this wiki all the way back in 2012 to a admin, but when the new show started in 2020, I came here to find the wiki had been mostly abandoned. So right now I am cleaning up the place and as you noted, give it a new coat of paint. I am to have all the infoboxes changed to portable versions (still working on that), upgrading from Forums to Discussions (check :) ), merging in of sister wiki "SilverHawks" (done, now I have to fix category tree and stuff for it), and build section for ThunderCats Roar (started, but still getting basics nailed for it). I aim to have all issues ironed out in a month or so. The Wiki moving forward will cover the new series along with merchandise and other related things. There is a lot to be done still, but if paced out, I can do it.
I have a active account at discord. I am trying to stay off the chatrooms there (addictive!), but I am reachable. Thanks for the visit. Yes, please check in every so often.

 Devilmanozzy

(Talk Page) 

16:57, March 6, 2020 (UTC)
Oh, that's cool that you went to CC2020. I visited SF in '15! It's nice to get that glimpse behind the scenes of Fandom. I'm happy to hear that you're overall happy with the changes the company is making and the direction they're taking. As a fervent editor myself, I can only applaud that as well. I was, before being hired as a WM, especially pleased about the more open way of communicating and gathering feedback and doing something with it. I hope to continue in that same manner with you!
As for your question to Will about the ability of administrators to delete the banner: you will not have the ability to make changes to that banner. It will replace the current global masthead, which is also beyond the editing abilities of a local administrator. You are right that spammers and vandals will misuse that header as they already do now, but an overall good feature should not be thrown out because of few bad uses. If local admins encounter the masthead being abused by vandals/spammers, they can report it to the VSTF. Or you can also report it to me, as I am also a member of the VSTF.
Sounds like you have a great battle plan already in place, that's great! Also the mark of the experienced editor and admin, kudos to you :-) The Special:Analytics page can also be a great help to you with this.
If I may make a small suggestion: make your to-do list public somewhere very visible. The goal is obviously to create and foster a lively community, so if visitors see a to-do list, they may be enticed to help out.
Additionally, as you noted, Discord chats can be very addictive: have you ever considered setting up a Thundercats Discord for this wiki to replace Wikia Chat? It has a wider scope and may provide another way for people to find the wiki.
Anyway, as noted in the beginning, I am here to help out in any way you may desire help. With your permission, I would like to run my bot "Lady Botris" to do a basic spell/grammar check on your pages. Just let me know if that is something that would intrest you.

L

ady

 

L

ostris

/ 18:55, March 6, 2020 (UTC)

Yeah, if they are aware of the possibility and have a plan, then I'll leave it to the powers that be. It's one of the perks of doing wiki's on fandom versus starting a website and setting up mediawiki and all that yourself. There is always someone to get help with if need be.
My To-Do-List is on my user page. I'm still new to discord, I'd need help on that. While I was signed up two years ago, I didn't start using it til two months ago. I am still pretty new to it. If you have a easy to use how-to, I'll give it a shot or two.
I welcome the bot. Anyways, got to get back to making articles. Also, now that a none watermarked version of the episodes is out, I'm replacing the screen caps. That was why I was taking it slow the first few weeks. Knew that was coming.

 Devilmanozzy

(Talk Page) 

20:18, March 10, 2020 (UTC)

I sure hope you do not have any email notifications set on your articles, because otherwise your mailbox will just have exploded. I ran AWB to do some semi-automated general fixes to spelling and the coding; you can always review Botris' contributions to see what exactly was changed.
I'll be happy to work together on setting up a Discord server for you, though I'll revisit this sometime tomorrow or later this week, as it is nearing 2:30am here and I do have to get up early tomorrow.
Your to-do-list looks good! It's also good to see that you're paying attention to image quality! Over time, if you'd like, we could perhaps put our heads together and create some sort of editing guideline for users. It could contain a "Manual of Style" a.k.a. the preferred way you'd like your pages to look so there is a uniform look of your pages, and some easy tips and tricks for new users starting out on the wiki.

L

ady

 

L

ostris

/ 01:33, March 11, 2020 (UTC)
I follow quite a few articles. My mailbox is meant at this point for Wiki related stuff. I see 200 emails a day. No complaints. I expect it.
I am still getting everything to a "order", will likely have to re-categorize some things. Like said on the To-Do-List, the vandalism and the "toss a image off a article" and place another in, has left tons of images floating. Many of those images are better than what they were replaced by. Lot's of "I was here" type edits. More worried about leaving their mark than about if that improves the article in any way.
Oddball question, "Is it common to place Trivia last on the page below the Galley?" Because it looks so wrong and someone keeps switching those.

 Devilmanozzy

(Talk Page) 

22:31, March 12, 2020 (UTC)
I said it before, but nice work! Solid plan, pleased to hear that!
There is no real common place to put the gallery. There is this best practices blog, but it's basically just more personal preference. If it were up to me, I'd place the gallery either on a sub page of the main page or a limited gallery at the bottom of the page (so after trivia but above the references).
Personally, I am not a big fan of galleries as they often become clogged with a lot of similar images. I prefer grouping those images under a category, like "Category:Lion-O images" and then just add a link to that category on the page. If you do like image categories on page but don't want to clutter the page too much, perhaps you can add a limited gallery with just 4 to 8 top images or so. Lady Lostris /

13:56, March 14, 2020 (UTC)
I tend to ignore FishTank's advice, as I strongly disagree with him on many things. This wiki had a rocky history on the subject of images and galleries. I am more interested in where the screen cap came from and why it is needed. Most of the time you'll find bad answers to both questions. A google image search will show really quickly where they got the image. Considering that the episodes are rather easy to grab, there is no reason for watermarks and obvious image theft. Galleries for me is a necessary evil. I think after I left here, some folks had moved for making sub pages. But they never went through with it. Sub pages is a great answer if you got 100's of images. But to me, if you reached 100's of images for a topic, you might be going about it wrong. The way most wiki's I've dealt with have went with this is the Collapse area method (example). All of the episodes galleries I make, have around 24 screen caps plus title card and a few other things, maybe.
Like most people, I'm finding myself dealing with real world issues this week. I didn't plan some of the life events which undoubtedly everyone is finding a thing this week. The world went crazy. I hate going backsy or delaying stuff, but it has been a rather crazy week. So it'll take another week to get all the ThunderCats Roar articles off the ground. Things are getting done at least. I assume I'll be updating and covering the new episodes later today.

 Devilmanozzy

(Talk Page) 

14:33, March 14, 2020 (UTC)
Haha, fair enough. His blogs are just meant to guide people to what Fandom has discovered to be something that works in general, users are always free to take it or leave it, as not everything works on every wiki.
I understand you with the image sourcing: on my home wiki I also concern myself with making sure all images are properly sourced, high quality, and properly sized, so they will look harmoniously together on a page. We just then group them in categories and add a button leading to the image category on each page with their own image category, as well as include a link in the infobox (as seen here, there is a little link at the end of the infox and a brown image box at the end of the page). I find it cleaner that way, as well as provide a way to add an image showing more than one character to both categories without having the same image on several page's image galleries. But as said, it's all just personal preference, so you just go with whatever works best for your wiki...
I totally understand, people are going nuts over this virus. So don't worry about anything, just be safe! In that same regard, I apologise for not having gotten to the Discord server. I most definitely haven't forgotten, just some things came up as well here with the country basically going into lockdown with all bars, restaurants, and public activities being cancelled.

L

ady

 

L

ostris

/ 17:17, March 14, 2020 (UTC)

The more rules that are added, the less likely any of them will be followed. That is something I have learned over the years involving wikis. I admit I went overboard here, mostly cause I had a echo chamber of admins then that got tired of rollbacks/undos blocks and deleting images. This wiki had heavy traffic in 2011, as noted on your talk page. So I depended a great deal on admins. This wiki will need to be more open.
Sourcing isn't even a strong suit for me, but I do understand how to get video footage to play in VLC and to screen cap it, rename the images and upload them and include a license. I ask for basics. I won't be imposing a system. Effort is all that can be asked. That is hard enough to get.
It's a very tempting idea to do the catalog the images and point them to the galleries instead. While none of the wiki's I been at have ever successfully done it, I did at one point years ago try at Ghostbusters Wiki. I found it to cumbersome for me, and if I'm not wanting to do it, how would I convince others? I'm trying to make this somewhat easy so others "might" actually help. I have been at wikis that are big and have tons of rules. I hated it. :P So would anyone. "Not a castle, a village." Words to live by.
I take care of my parents (My mom can't leave the house without a oxygen tank) as they are both in their 70's. I am having to take on more things the last few weeks because of the risks. So I find myself away from the computer more these days. That is life. We all have our responsibilities.

 Devilmanozzy

(Talk Page) 

00:49, March 16, 2020 (UTC)
I wouldn't necessarily say you went overboard: they were probably needed at the time, things have just changed now.
For taking screenshots, I've find that GomPlayer is better, as it allows you to take burst shots, so you can just go to a specific scene and take 20 (or whatever number you like) shot in a row, which makes it easier to pick the perfect one.
The image cataloging is a hard change in the beginning, as it overhauls a current system, which obviously implies a lot of work, but after it's done, the system is easily maintained. I think this is one of those big picture things.
I hear you on the rules, but I also think it depends on how they're enforced. Like, it's good to have the rules to create a harmonious system with which you can work (harmony on pages, images categorization, page names, writing style etc etc), as that also allows for easy navigation and all. However, those rules do not need to be enforced under the threat of a ban. They're guidelines to show people how things preferably ought to be done on the wiki, so if one of those rules is broken, it is just an indicator for you to take some time and talk a bit more to the user to perhaps explain the necessity of a certain rule/guideline they've broken.¨
That's very commendable of you! I wish you and your parents all the best and especially good health in these times.

L

ady

 

L

ostris

/ 09:59, March 16, 2020 (UTC)
Wiki updates
Hey Devilmanozzy, I'm just going to start a new topic, as our conversation has evolved way past the introduction, and there are just a few ideas I want to pick your thoughts on:
As discussed before, I'll help to set up the Discord widget in the right rail of the wiki to replace the Wikia Chat you currently still have. Do you prefer a wider Discord widget or rather a smaller one? Are there also already specific channels you have in mind? Like ... do you wish there to be a separate channel for each series as to group the conversation about each series together or do you just want a general channel, or perhaps both? I'll try to whip up a general Discord structure tonight (my evening, I'm on CET), and then you can review and give remarks.
Considering most people go mobile these days, I would like to update your mobile main page to better highlight everything this wiki has to offer. Since it currently only directs people to Thundercats Roar and its episodes (which is good already), I was thinking to expand this it include the other series, as well as direct links to the main characters and perhaps some more general well visited categories. I could take a swing at this and update it so you have one less thing to worry about.
Similar to the mobile page update, I was thinking we could also expand the main page to more clearly include the other series as well. It's great that it clearly highlights the new series, as that is actively going on and that series should most definitely remain on top, but since this wiki aims to be the database for all things Thundercats, perhaps a more clear link to those other series couldn't hurt. If you're interested, I could create a mock up for how it'll look for you to review.
As with everything, I'm not here to take over, I'm just trying to think of ways to make this wiki more accessible to users so they could more easily find the content you're working so hard on. This are just some ideas I had at the top of my head, but you don't have to feel pressured to do any of it if you don't like it. Just let me know what you're thinking!
As a last note, I want to leave you with a link to Fandom's latest UCP update, which talks about the editor changes on UCP. This is obviously one of the most important changes you'll notice, so if you haven't given it a read yet, you definitely should! If you have any questions about it, you can ask in the comment section or to me. Lady Lostris /

10:48, March 11, 2020 (UTC)
I hate to bug, but I'd rather it be a static image and link. See Darius Wiki and Villains Wiki. It involves edits of: Wikia.css, Wikia.js/discord.js, and ImportJS. The reason is the two suggested discord methods lead to slow loading times for all articles on the wiki. Modern doesn't mean throwing out decent performance. We can have both! (It requires turning on JS, though.) Both, specific channels for ThunderCats Roar, ThunderCats (2011 series), and ThunderCats (1985 original series), maybe a section for comics, and one for merchandise. But like Fandom's one we need most of all #general, #random, as well as #wiki-editing (Taito discard has that one).
Mobile main page got only a quick link or two from me. Mostly cause I hardly ever see mobile front, and the wiki needed something for folks to land on. Any suggestions or fixups are welcome. It really needs improvements.
Main page update... it's in the cards. I'm still debating if I like the shape I chose for basic categories so that might change. But the plan is to have atleast 7 rows like the two seen now. The 2 for Roar, 2 for 2011 series, 2 for 1985 series, and one for everything else (Silverhawks, TigerSharks, Comics, Merchandise, Toylines). I thought about doing another row for the Roar characters as they are featured at this time. But that bring it to 8 rows. 7 rows is a lot and 8 might be over kill. Still debating that.
I'm mostly focused on fixing previous articles formats to batter work with mobile, and getting new series articles all made. I plan on cramming the next few days on the Roar section, as I really like it ready to go by Saturday.
"...the best way for you to learn about the new editor is to experience it first hand.", Will is 100% right. It is using the same software of what the Wikipedia is so there is no major concerns from me anyways. Wikipedia's was the right step forward vs the previous none supported try by Wikia years ago. (Wikia is to me the Fandom service pre-2018, as really the core company did a big switch between 2016 to 2018.)

 Devilmanozzy

(Talk Page) 

22:14, March 11, 2020 (UTC)

That's perfectly fine if that's your preference, no worries. The only thing I want to say is that if the main reason is page loads, I don't think that really varies much between the widgets, so it's really personal preference I guess. There is one downside (or at least one that I personally call a downside) to having this as opposed to the integrated widgets: you cannot easily see from the wiki who's present in the chat. It's just a random note that you could join a server, as opposed to a box that shows the users present, which I personally find more appealing. The decision is yours, however, but I think this is something to consider.
I like the overall design of the mainpage you have. Whether or not to go from 7 to 8 would be something you'd have to see to properly judge. I would already say that if you go from 7 to 8 on the characters, you preferably also go from 6 to 7 on the second row. Just adding similar rows for the other series was also what I had in mind for possible main page update.
I'll see what I can do about the Discord and mobile main page one of these days! If you also like help with that main page, just say the word.
Additionally, you could not have quoted "...the best way for you to learn about the new editor is to experience it first hand" at a better time: from this day, UCP Phase 1 has liftoff! You will not notice immediate changes, only newly created wikis are already on UCP. You can read more about it and even try your hand at some testing here.

L

ady

 

L

ostris

/ 01:16, March 12, 2020 (UTC)
Discord
Hey Devil, so I already set up the Discord server, which you can check out here. If there is anything you'd like to be changed, just tell me. I'll be transferring ownership rights of the Discord to you after everything is set up, that way you will have full control over everything.
I obviously still need to set up to on-wiki widget. As such, I wanted to revisit the final hurdle: you voiced your preference for the Discord widget to be a static image and link, partly because of page loads. I don't think page loads really vary much between the widgets, so that's really personal preference, but the downside I see with having the stating image as opposed to the integrated widgets is that you cannot easily see from the wiki who's present in the chat. It's just a random note that you could join a server versus a box that shows the users present, which I personally find more appealing and inviting. So before I'd go one setting it up this evening, would you mind telling me your definite preference of how you'd like this to look? Lady Lostris /

13:40, March 18, 2020 (UTC)
For now, just to get this off the ground I'll be fine with the one that shows the one line of users online. We're watch to see over the next week if slowdown is noticeable. Let's just get this off the ground first. Everything is a work in progress. Love those ThunderCats emojis.

 Devilmanozzy

(Talk Page) 

13:56, March 18, 2020 (UTC)
And we are live! As per usual, if you need anything else, just shout. I have transferred the ownership to you as well as gave you the admin role, so you're now able to do everything. I also created a Wiki Manager role for myself with more or less the same rights, just so I could help out on the server if you ask for help. You can create any roll you like, but just as with wiki rights, be careful whom you trust with extra abilities.
Two last notes: I also added a recent wiki activity channel to Discord, so everyone present can see everything that goes on on the wiki from Discord. Secondly, everyone who joins the server enters in the "general" channel. You can change this if you want.

L

ady

 

L

ostris

/ 14:24, March 18, 2020 (UTC)
Thanks, Thanks! I'll take more of a look at the settings and things later tonight. I went ahead and did a quick note about the server on ThunderCats Discussions/Feed and noted it also on Fandom/Gamepedia's #wiki-discords . Tonight I'll also do a quick blog on here about it, and also pm a few friends about it.

 Devilmanozzy

(Talk Page) 

15:06, March 18, 2020 (UTC)
Glad I could help, that's what I'm here for after all! If you have any other projects in mind you think I could help out with, don't hesitate to pitch the idea.

L

ady

 

L

ostris

/ 15:23, March 18, 2020 (UTC)
Hi, UK is not airing yet, but there are two episodes to be airing in Germany.
Source: https://www.fernsehserien.de/thundercats-roar/episodenguide
Thanks. Ma luissahhotmail.com 22:22, April 5, 2020 (UTC)
Hey man I'm a fan of Thundercats since I watched it on television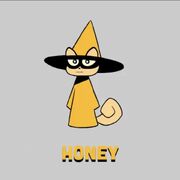 MaoMaofan2020 (talk) 21:02, April 9, 2020 (UTC)Mao Mao
Still Here
Still around. Alockwood1 (talk) 21:52, May 11, 2020 (UTC)
You are welcome to comeback and help out if you wish. Currently, I'm running the show as Wingman is not active.

 Devilmanozzy

(Talk Page) 

23:02, May 11, 2020 (UTC)

I pop in every now and then. Trying to watch the original series on DVD. Alockwood1 (talk) 23:28, May 11, 2020 (UTC)
Category tag order (ThunderCats)
Hello, Devilmanozzy! About the Category tag "Defaultsort" issue, yes, it's better to have the characters in an alphabetical order with the exception of the definite article, such as "Sword of Omens" instead of "The Sword..." or any other similar name case. Also, for the ThunderCats Toylines, it's great this order since I just add the initials of the Toy brand or line at the end of the name, such as (LJN Toyline) Lion-O, (LJN Toyline) Panthro, (LJN Toyline) Tygra and (LJN Toyline) Cheetara, which now have the tag of Lion-O LJN, Panthro LJN, Tygra LJN and Cheetara LJN.
This helps for the category reading when needed, specially now that we have three different TV series, so as to help for navigation or editing purposes. Sorondil (talk) 18:45, May 14, 2020 (UTC)
Happy Wiki Birthday
Hey Devil! I'm not sure if you are aware of this fun little fact, but I wanted to congratulate you and the rest of this community for creating a community/encyclopedia that just turned 14 years today! That's an amazing achievement, one of which you may be utterly and completely proud! You have done such an amazing thing with this encyclopedia, it's really inspiriting, and I hope it will only still continue to be better from here on! Lady Lostris /

16:30, July 5, 2020 (UTC)
Won't be much to talk about this year. I will reach out to Gvsualan in the next few months, hoping to get a interview with him. He is still quite active on Memory Alpha Wiki. I'll try to have something fun put together next year, much like what I did for Ghostbusters Wiki's 10 year anniversary two years ago.

 Devilmanozzy

(Talk Page) 

01:00, July 6, 2020 (UTC)
Introduction
Hey Matthew, was great working with you on Zombieland & meeting you at Connect earlier this year. I'm around again due to the upcoming comic con panel related to Thundercats Roar ("Thundercasts Roar"). If new data comes out that's pertinent to the Wiki, I'd be happy to help get it added to pertinent pages!
UrsuulTalkCTMDate11:16 PM Wednesday, July 22, 2020 (UTC)
Yep, and I plan on watching it tomorrow. Hoping that we're finally be given the word on the rest of the season. I'm assuming we have 24 episodes left to go (average Warner mini episode series has 52 episodes, and 28 have aired, so math comes out to 24).

 Devilmanozzy

(Talk Page) 

23:56, July 22, 2020 (UTC)
Good that you're going to watch it. Given that, do you think you'll be able to handle the panel yourself or will you want assistance? For example it wouldn't be hard to make a new Grune page for the reboot, with the imagery & information in the panel.


I will know in a few hours when I try to get a copy of it off youtube. Usually I wait these things out, but if you want to work on any of those articles, I'll set it up. I might have to rename the same article later, as it is never 100% known the names and things til the episode airs. Not sure if Thundercat (musician) will go by his stage name or his real name "Stephen Lee Bruner" for the voice acting credit. (Grune, Claudus)

 Devilmanozzy

(Talk Page) 

04:47, July 24, 2020 (UTC)
I believe you got just about all of the data from the panel regarding Grune, & I wouldn't have even attempted to create a Claudus article given the scarcity of information. You did a great job!


I left everything blank, really a bare-bones article. I am still playing caught up around here. I am hoping to get more articles for the Roar series done today. Jaga is such a lead character for many article subjects.

 Devilmanozzy

(Talk Page) 

19:56, July 26, 2020 (UTC)
Checking in
Hey, Matthew, I hope you're doing well. I just wanted to drop by and check in with you about how everything is going around here. The migration to UCP was a while ago, but I wanted to know what you think about the new platform by now. I'd love to hear your experience about working on UCP, both the good and the bad. Or if there are still things that are in need of fixing, let me know!
If there is anything else I could be of assistance with, don't hesitate to reach out to me! Lady Lostris /

14:14, 24 October 2020 (UTC)
I will touch base on issues later. I have reported one issue for Ghostbusters Wiki which will also be resolved here involving ISBN. A feature involving magic words, but with Legacy was on automatically, but with UCP it is now turned off (not a choice by Fandom, but by MediaWiki). I failed to correct it on Ghostbusters Wiki, so now I'm asking the zendesk help support to instead. It will involve approval anyways, and I realized by Will Woodhouse not knowing a thing about it, that this is not a commonly used function. I'll see what the devs do for Ghostbusters Wiki, then add it here as well. Fandom dev support needs to record this anyways, and it seems my previous requests have been forgotten through Wiki Managers. This one needs a digital trail to add weight to the request. My other complaints can be summed up as endless bugs. I am not seeing the bugs I want to report since I got online last night. But it is commonly complained bugs we have been over many times. Galleries being broken, images on the Popular Pages side module being wrong, Fan Feed images for articles at bottoms of articles being wrong (like the Popular Pages side module). These issues come and go at will. It be gone a day or two and return. At this point I wish the dev team would just be more vocal about the issues.

 Devilmanozzy

(Talk Page) 

12:06, 25 October 2020 (UTC)
Wiki Representative
Hello there! I'm Nightsilver! Lostris probably introduced me to you already via Discord, so I'm formally introducing myself now. I'm going to be supporting you as your Wiki Representative. Additionally, there is a new update to the rules and blocking policy, which you can check out here.
I will also be the WR for Ghostbusters replacing Spongebob456, seeing as you're the admin there so I'm letting you know beforehand.
Looking forward to working with you!
Nightsilver (wall) 16:52, 18 February 2021 (UTC)
Thanks for the messaging. Yeah, both previous WMs aka WRs were in direct contact with me as I represented both wikis. That and I'm the only ya-who on Ghostbusters wiki that has a discord account.

 Devilmanozzy

(Talk Page) 

17:17, 18 February 2021 (UTC)