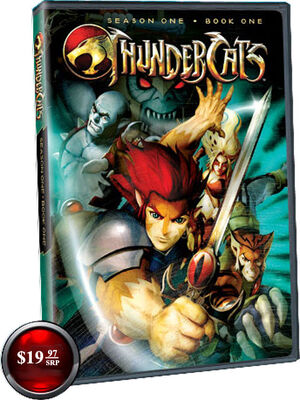 Warner Home Video has announced that the new 2011 series is coming home withThundercats - Season 1, Book 1 on October 18th. The 2-disc package will cost $19.97 SRP and contain the first 8 episodes: "Omens, Part One", "Omens, Part Two", "Ramlak Rising", "Song of the Petalars", "Old Friends", "Journey to the Tower of Omens", "Legacy" and "The Duelist and the Drifter". Voice cast includes Will Friedle (Kim Possible's"Ron Stoppable") as Lion-O, Emmanuelle Chriqui (Entourage), Madeleine Hall, Matthew Mercer, Eamon Pirruccello, and Clancy Brown (Lost, Starship Troopers, Carnivàle, Green Lantern, Jackie Chan Adventures, SpongeBob SquarePants "Mr. Crabs", and "Lex Luthor" inSuperman: The Animated SeriesandJustice League/Justice League Unlimited).Package art hasn't been provided yet, but stay tuned!
Community content is available under
CC-BY-SA
unless otherwise noted.