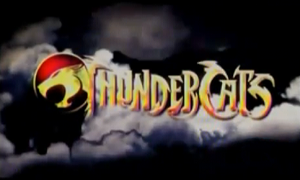 Warner Bros. Animation has begun producing the new ThunderCats animated series scheduled for release in July 2011 by Cartoon Network.
Cartoon Network aired an 80 second-long trailer during the After Party Special of the "Hall of Game Awards" sports award show on February 25, 2011.
Story and Setting
The story of this new series differs greatly from the original ThunderCats, the story takes place on Third Earth, Thundera in this version is a city-state on the planet and is doomed for destruction. Instead of having to leave the planet Thundera the characters are forced to abandon their destroyed nation.
Episodes, Intro and Credits
Principal Cast
Additional Voices
Crew
Andrea Romano - Casting and Voice Director
Merchandise
To see a full list of merchandise, go here.
References
External Links