The Horror of Hook Mountain is the tenth episode of ThunderCats Roar, the 2020 TV series.
Cartoon Network Preview
Text taken from Cartoon Network's Website.

Season 1 - Episode 10
Tygra takes Lion-O climbing up the peak of Hook Mountain to teach him a lesson about trust. But when they get trapped by a snowstorm and take refuge in a creepy cabin owned by the creepy Snowman - it's Tygra's ability to the trust that's gonna be tested.
Synopsis
Characters
Weapons/Items
Vehicles
Locations
Animation Errors/Glitches
Text writing appears on a frame of animation in a pan shot.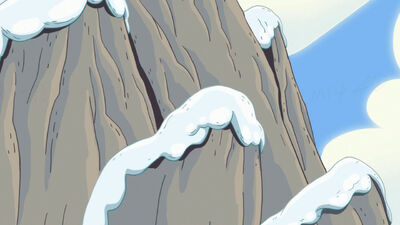 Continuity Errors
Despite Lion-O taking out five Giant Spiders, Cheetara claims he didn't get five. There seems that one Giant Spider showed up at the end of the battle.
Trivia
Gallery
Episodes Screen Caps
Collages and Edits