New Thundera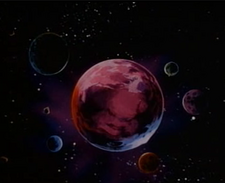 Statistics
Name | New Thundera
Affiliation | ThunderCats
The planet of New Thundera had formed from where Thundera had been, however only being half the size of the original planet.
History
It is unknown why the planet reformed, but after it started to reform, Mumm-Ra went there to get the Sword of Plun-Darr along with the Treasure of Thundera.
Gallery
Living Beings
Native Sapient Species
Animals
Geography
Natural Areas
Buildings and Settlements
Community content is available under
CC-BY-SA
unless otherwise noted.